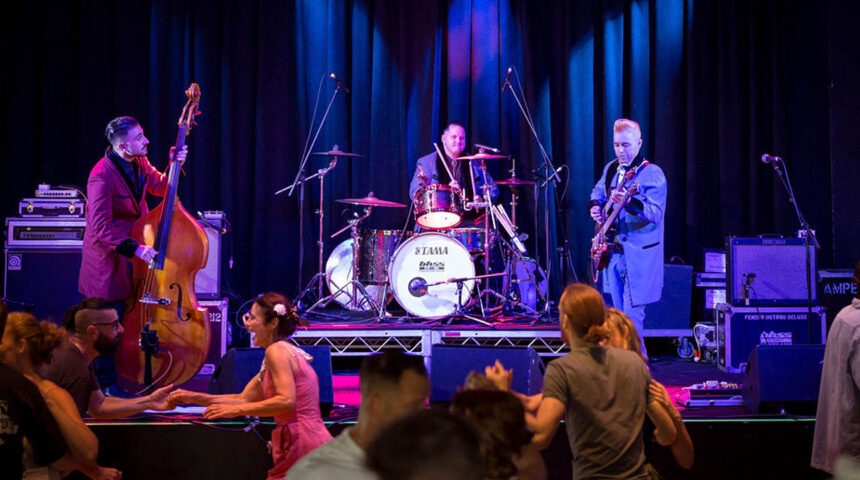 Dust off your creepers and send your drape coats to the Dry Cleaners to join local trio Better Off Ted at Neo Pop Picnic.
Rising from 1/3 of the ashes left in the middle of a cemetery after Zombie Ghost Train took their last bow, Better Off Ted picks up the Psychobilly vibe with a Teddy Boy twist. Featuring Larry on upright bass, Dean Robert on drums and Captain Reckless on guitar.
For Neo Pop Picnic they are getting back to their Rockabilly roots for a fun 1980's twist on Rockabilly, Punk and Pop.